Description
Bluglass Tower One Hot Dispensing Cold Sparkling Hot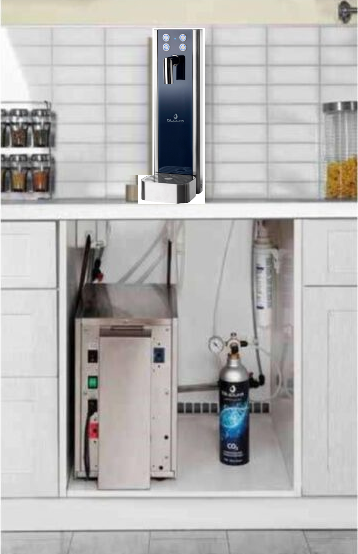 The faucet for those who want beauty and unbeatable performance. All the style of Bluglass range with one dispensing point.
Made using high-quality stainless steel and tempered glass.

Dispenses cold still water, hot water and sparkling water.

Available the BLUGLASS TOWER ONE COLD HOT version.

It can be made to fit all types of under-counter coolers.
Combine with:
Under the counter Blupura Box with Optional Cold, Ambient, Hot and Sparkling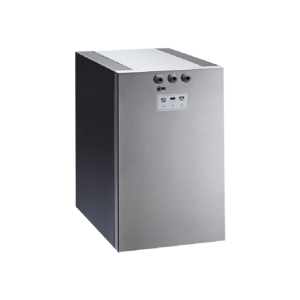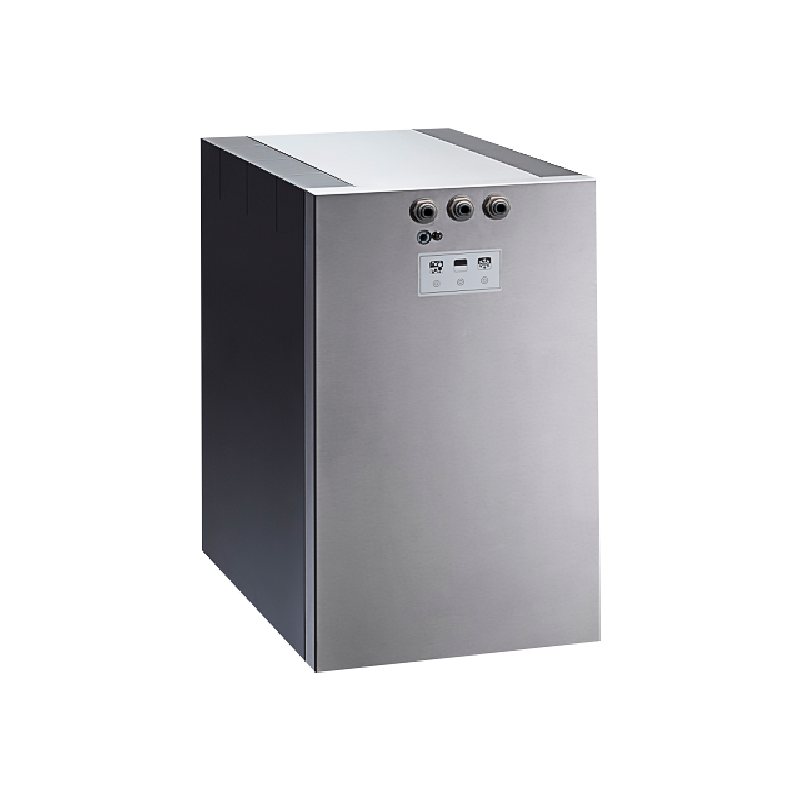 A smart, space-saving solution, leaving you the freedom to choose the tap that better fits with your environment.
Compact size thanks to the innovative air conveyor designed for the under-sink furniture of the kitchen.
All the power of a professional carbonator.
Certifications 
Connects to regular cold-water line under your sink.
Options to dispense filtered cold, ambient, hot and sparkling water.
Comes with a CO2 Tank and regulator and Carbon Block Filter to purify the water.
Requires a 110 V electrical outlet.
Free Installation (limited time offer)