Description
EauTap 3
Carbonated water, also known as sparkling water, can offer several benefits to those who enjoy it as a beverage choice. Here are some of the potential benefits of drinking carbonated water:
Instant Access: You can enjoy sparkling water at any time without the need to purchase bottled or canned beverages. It provides quick and easy access to bubbly water whenever you want it.
Unlimited Supply: With a sparkling water faucet, you have an endless supply of sparkling water right in your kitchen. You no longer need to worry about running out of carbonated water.
Cost-Effective: Having a sparkling water faucet will be more cost-effective than buying bottled sparkling water.
Environmentally Friendly: By reducing the need for single-use plastic bottles and cans, having a sparkling water faucet helps decrease plastic waste and promotes environmental sustainability.
Convenience: It eliminates the need to carry heavy bottles from the store to your home. You can enjoy sparkling water straight from your tap with just a simple press of a button or lever.
Space-Saving: Having a sparkling water faucet saves space in your kitchen as you no longer need to store bulky packs of bottled water.
Encourages Hydration: Having sparkling water readily available can encourage you and your family to stay hydrated, making it a healthier choice than sugary or artificially sweetened drinks.
Enhanced Drinking Experience: The convenience and novelty of having sparkling water on tap will add an extra element of enjoyment to your drinking experience.
Far more convenient than making soda water with a SodaStream
Features of Eautap 3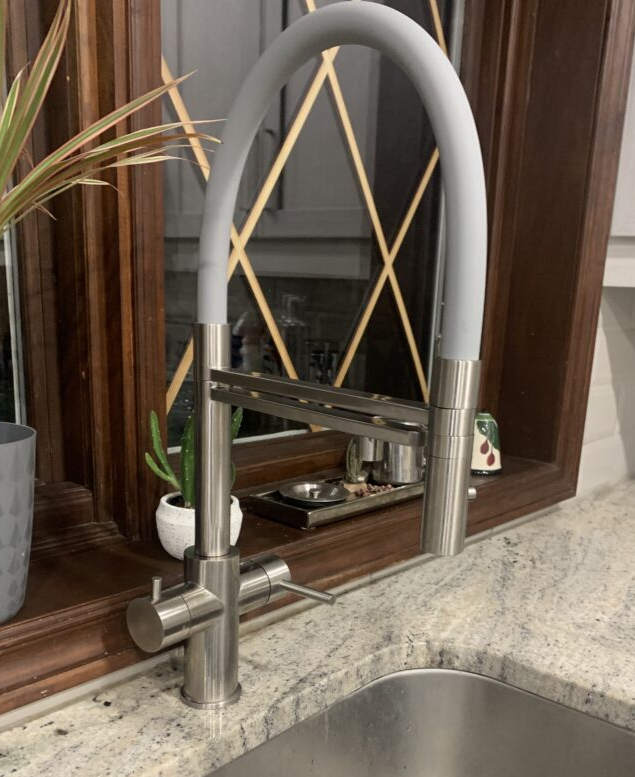 A pull-out spray with 2 jets: single jet and shower jet.
Pull down on the nozzle to release the end from the spout and you have a flexible spout you can move around your sink to really get into the corners and wash those larger items. On top of this, push the button on the nozzle and it turns from your regular water flow to a more powerful spray.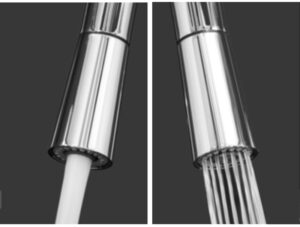 360° swivel spout.
3 positon selector filter handle.
Separated inner stainless-steel channel for filtered water.
Movable colored silicone tube.
Unlimited Sparkling Water right from your tap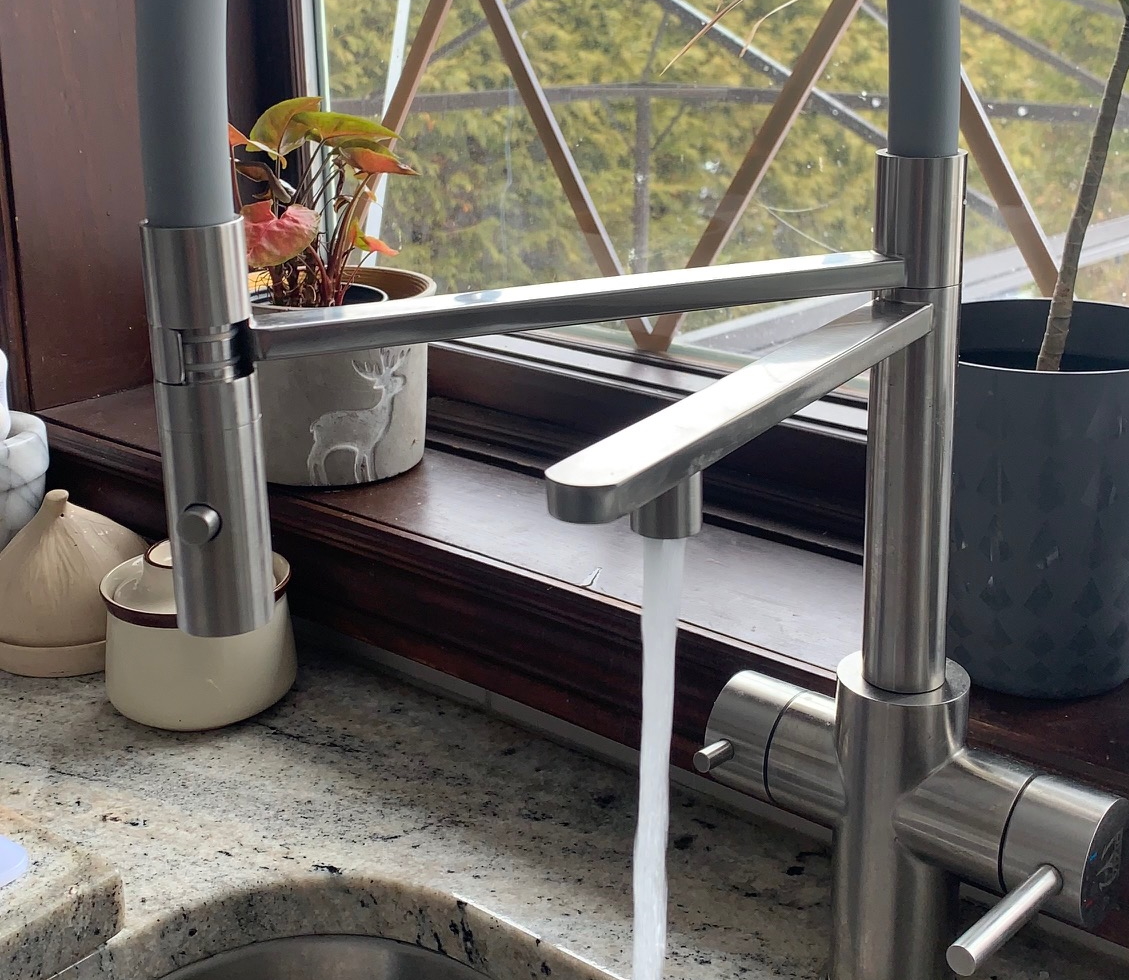 A home sparkling water dispenser connected to your kitchen tap offers a convenient, cost-effective, customizable, and eco-friendly way to enjoy sparkling water whenever you want. It's a great investment in your health and the environment, and it can make your life a little bit easier
Combine with:
Under the counter Blupura Box with Optional Cold, Ambient and Sparkling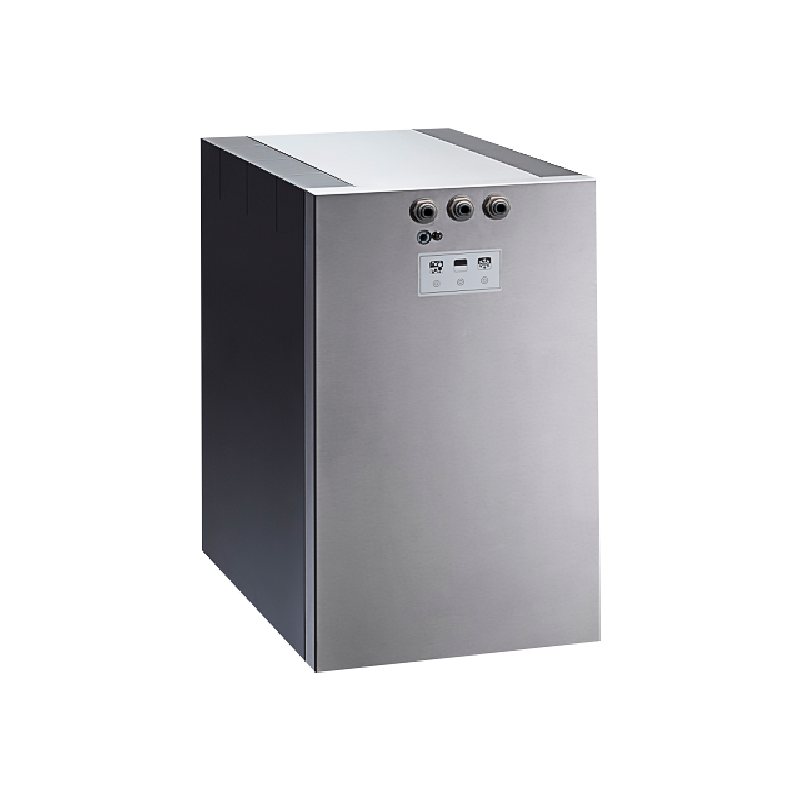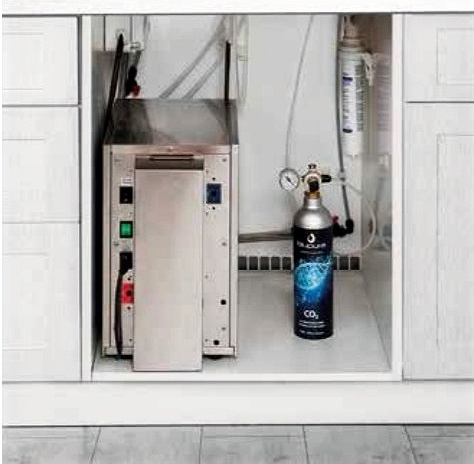 A smart, space-saving solution, leaving you the freedom to choose the tap that better fits with your environment.
Compact size thanks to the innovative air conveyor designed for the under-sink furniture of the kitchen.
All the power of a professional carbonator.
Certifications 
Connects to regular cold-water line under your sink.
Options to dispense filtered cold, ambient and sparkling water.
Requires a 110 V electrical outlet.
1 YEAR warranty.
Looks great and easy to install